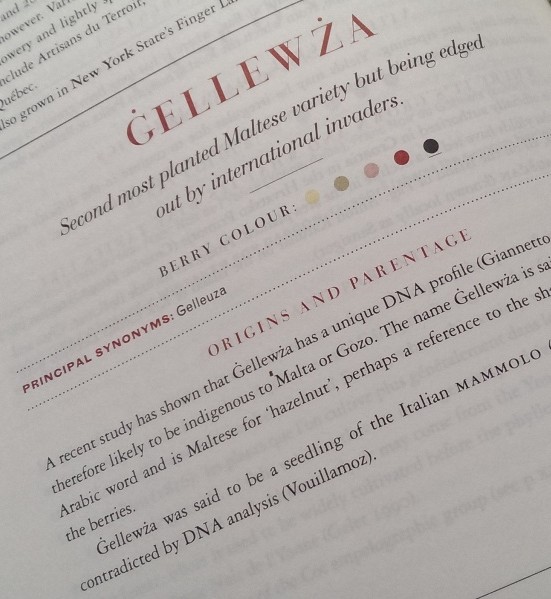 Once a winemaker found himself in the awkward position of being reproved while dining out by the chef- patron because his winery had run out of stock of one of the bestselling wines on the restaurant's carefully curated list.
To this, the winemaker graciously replied with the question why the catch of the day didn't include his favourite type of freshly-caught fish.
Let's not forget that wine is an agricultural produce. Restaurateurs, retailers and eager drinkers easily overlook the nicety that makes wine such a special beverage: the number of bottles made each vintage will always be limited by the size of the yearly grape crop making each bottle unique.
Different wines are available in different, but never endless, amounts. Any winemaker crafting vintage wines from grapes harvested from a delimited piece of land or domaine will always have to make do with whatever quantity of grapes, big or small, mother nature lets the farmer pick in summer.
Sooner or later every single bottle will be sold and drunk – if the wine is any good, that is.
Malta's land under vine is small and so is the annual national grape crop which can be vinified into no more than a total amount of about 3.5 million bottles of quality wine at best.
Given the fact that about 20 different grape varieties are cultivated for over 100 different, individual Malta-grown quality labels, it's easy to understand that most wines could be described as 'boutique' wines. They're crafted in tiny quantities averaging less than 5,000 cases (by six bottles) each. This is well below the typical 20,000 cases of any of the five famous First Growth Bordeaux crus.
While they don't make any claims to such fame, certain Maltese wines like, for example, Delicata's gold, silver and bronze medal winners, have earned a respectable reputation and enjoy a steady following. People dining out ask for them by name, over and over again. And, the fact that they can only be found locally makes Malta's vinous gems all the more sought after, particularly by many foreign visitors in search of a truly inimitable bottle.
In other words, the scarcity of supply of Maltese wines is amplified by the scarcity caused by popular demand. This is an attraction for wine aficionados but unfortunately sometimes also a bit of a thorn.
Popularity causes vintage wines made in small quantities to run out of stock, which is an inevitability met with disparagement of sommeliers and retailers who fail to buy or store sufficient quantities.
I sympathise and understand their frustration having to apologise when they can't but deny customers their palate-pleaser of choice because it's all gone. The easiest, but also the silliest solution for this out-of-stock issue, would be to stop buying good wine people want and ask for. But delisting wines that sell is, of course, like driving the corkscrew in one's own wrist; it's detrimental to the establishment's bottom line.
The answer lies in the soil, the amount of land under vine and the energy a Maltese winery invests in encouraging land-owners to grow more grapes for more Maltese wines.
The Delicata winery for one tries to deal with wine's scarcity by actively helping the farming community to manage existing and plant new vineyards to mitigate possible shortages. And, it will be reassuring to wine drinkers and purveyors of Delicata wines alike to learn that efforts are literally bearing fruit.
Even more good news is that the past cool and wet winter weather is also expected to be conducive to a larger 2017 crop and more bottles of sought-after Maltese wines for all to enjoy than in the previous drought-ridden year which was an unforeseeable setback.
And, perhaps best of all is that the scarcity cachet is not being factored into the prices by the Delicata winery. The kindest nicety is that they remain very reasonable while the quality of the wines keeps improving.
This article by Georges Meekers appeared first in the Times of Malta, 24 March 2017.