Terms of Use
Ask us anything about wine.
TERMS OF USE
PLEASE READ THESE TERMS AND CONDITIONS CAREFULLY. BY ACCESSING THIS WEBSITE YOU AGREE TO BE BOUND BY THE TERMS AND CONDITIONS BELOW. THESE TERMS AND CONDITIONS ARE SUBJECT TO CHANGE WITHOUT NOTICE, FROM TIME TO TIME IN OUR SOLE DISCRETION. WE WILL NOTIFY YOU OF AMENDMENTS TO THESE TERMS AND CONDITIONS BY POSTING THEM TO THIS WEBSITE. IF YOU DO NOT AGREE WITH THESE TERMS AND CONDITIONS, PLEASE DO NOT PROCEED.
General
Ownership and Use of This Website
The Website is owned by WINE CAMPUS™. The term "Website" refers to www.winecampus.net, sub-domains prior to being redirected and its extension or platform.
Indemnity
Unless students/delegates/participants/clients have paid a fee to WINE CAMPUS™ directly, they shall seek indemnity directly from the AFFILIATE,  COMPANY or PRIVATE PERSON to whom they have made a monetary contribution either online, by bank transfer or otherwise, and hold harmless THE PROVIDER, or the course certifying body,  i.e. WINE CAMPUS™ and/or the owner of this website winecampus.net from and against any and all losses, demands, claims, damages, costs, expenses and liabilities suffered or incurred, directly or indirectly, in consequence of any breach, non performance or non observance by the AFFILIATE,  COMPANY or PRIVATE PERSON of any of the obligations on the part of the AFFILIATE,  COMPANY or PRIVATE PERSON.
Use of Website Content
Students/delegates/participants/clients that pay a fee do so for the usage of the site, bandwidth, online assistance of tutors and their expertise and knowledge, the sharing of links to resources but not for the material itself unless it is in the public domain and not protected by copyright. The resources on the site are merely share online solely for non-profit educational purposes.
Where material has been be made available for sharing online this has been done without securing copyright permission if the copying is related directly to the educational objectives of a specific course and if the copyrighted material is limited to brief works, or brief excerpts from longer works. Examples include a single chapter from a book, a single article from a journal, or unrelated news articles.
Consequently, users may not sell or modify the Website content or reproduce, display, publicly perform, distribute, or otherwise use the Website content in any way for any public or commercial purpose. The use of the Website content on any other Website or in a networked computer environment for any purpose is prohibited.
Copying or adapting the HTML code that WINE CAMPUS™ creates to generate any Website content or the pages making up any WINE CAMPUS™ site is prohibited. It is also protected by WINE CAMPUS ™ copyright. All copyrights, trademarks, service-marks and other proprietary notices contained in the original Website content must be retained on any copy made of the Website content.
Original materials featured on this Website are copyright of WINE CAMPUS™, and are covered by the provisions of the Copyright Act, by Maltese laws, policies, regulations and international agreements. This copyright material may be downloaded, displayed, and reproduced in an unaltered form only (retaining this notice) for personal, non-commercial use or for internal circulation within an organisation. Authorisation to reproduce material from sites linked to this website must be obtained from the copyright holder concerned. To obtain permission to reproduce materials from this website, requests and inquiries please email: [email protected]
Limited License
WINE CAMPUS™ grants users a limited license to download the material on this Website solely for personal, non-commercial use. Violation of any provision of these Terms of Use terminates the license to use such material and requires immediate destruction of any copies of any portion of the material.
Materials and information posted on the Website and its extension or platform to which you can gain access may be printed for your use, provided, however, that third party exchange data, if any, may not be downloaded, printed or redistributed for any purposes whatsoever.
Materials and information posted on the Website and its extension or platform to which you can gain access may not be duplicated, copied, re-disseminated or re-distributed to any other person or entity. Re-dissemination and re-distribution includes, without limitation, making any such materials and information available via the Internet or via any other electronic means of access.
You agree that you will not engage in any activities related to this Website and its extension or platform to which you can gain access that are contrary to applicable law, regulation or the terms of any agreements you have with us.
Links to other sites
Links to unaffiliated websites are provided solely as pointers to information on topics that may be useful to users of this Website, and we have no control over the content on such unaffiliated websites. If you choose to link to a website we do not control, we make no warranties, either express or implied, concerning your use of or inability to use such site, the content of such site, including the accuracy, completeness, reliability, or suitability thereof for any particular purpose, nor do we warrant that such site or content is free from any claims of copyright, trademark, or other infringement of the rights of third parties or that such site or content is devoid of viruses or other contamination. We do not guarantee the authenticity of documents on the Internet. Links to unaffiliated sites do not imply any endorsement of or responsibility for the opinions, ideas, products, information, or services offered at such sites, or any representation regarding the content at such sites and we expressly disclaim any such endorsement or representation. In addition, these third party websites may have a privacy policy or security practices different from this Website so it is important to read the policies of those sites before sharing your personal information.
Disclaimer
WINE CAMPUS™ makes every effort to maintain the accuracy of the information on this website but cannot accept responsibility for any prejudice, loss or damage which may occur from use of the information. WINE CAMPUS™ does not provide quality control of external links or sub-domains that redirect to third parties' sites.
The inclusion of any company's or trader's name within the pages should not be construed as a recommendation of that company's or trader's products and/or services unless otherwise stated. If you find anything on this website that causes concern please send an email to [email protected]
WINE CAMPUS™ has taken all reasonable care to check the adequacy of the rights of the third party content providers. If you believe that your or any third party's intellectual property rights have been violated by WINE CAMPUS ™  inclusion of any part of the content on the website, please send the following information to WINE CAMPUS ™ at [email protected]:
description of the copyrighted work or other intellectual property right that you claim has been infringed;
description of where the material that you claim is infringing is located on the website;
your name, address, telephone number and e-mail address;
a statement by you that you have a good faith belief that the disputed use is not authorized by the copyright or intellectual property owner, its agent, or the law;
a statement by you that the above information in your notice is accurate and that you are the copyright or intellectual property owner or authorized to act on the copyright or intellectual property owner's behalf;
WINE CAMPUS™ will promptly examine the notice from the perspective of the relevant content provider, including WINE CAMPUS™ when such infringement is with regard to any content provided by WINE CAMPUS™. WINE CAMPUS™ will investigate such issues and will forward your notice to the relevant content provider when required and will remove the content only if satisfied of the claim. It may request additional information before removing the infringing content from the website.
It is WINE CAMPUS™ policy, in appropriate circumstances and at its sole discretion, to disable and/or terminate the accounts of those users who may infringe the copyrights or other intellectual property rights of WINE CAMPUS™ and/or others.
Privacy Policy
Introduction
The privacy of your personal data is important to us. This privacy Policy (the "Policy") describes the WINE CAMPUS™' privacy Policy as it pertains to the WINE CAMPUS™ website.
This Policy sets out how we collect, process and hold your personal data if you purchase a ticket/s from our website or otherwise provide personal data to us in accordance with applicable data protection legislation. We are WINE CAMPUS™, an online wine school. We are the data controller of your personal data.
This Policy affects your legal rights and obligations so please read it carefully. If you have any questions, please contact us at [email protected]
Personal data we collect
We collect, process, store and use personal data when you book a ticket to an event including your name, email, mobile phone number, address and privilege card number together with payment information. Should you provide us with personal data of other individuals, you agree that you have notified any other person whose personal data you have provided to us, of this Policy and, where necessary, obtained their consent so that we can lawfully process their personal data in accordance with this Policy.
All personal data that you provide to us must be true, complete and accurate. If you provide us with inaccurate or false data, and we suspect or identify fraud, we will record this.
You do not need to provide us with any personal data to view our website. However, we may still collect the information set under the Data we automatically collect section of this Policy. Furthermore, you may agree to receive marketing communications in accordance with the Marketing Communications section of this Policy.
When you contact us by email or post, we may keep a record of the correspondence and we may also record any telephone call we have with you.
Data we automatically collect
When you visit our website, we, or third parties on our behalf, automatically collect and store information about your device and your activities. This information could include (a) your computer or other device's unique ID number; (b) technical information about your device such as type of device, web browser or operating system; (c) your preferences and settings such as time zone and language; and (d) statistical data about your browsing actions and patterns. We collect this information using cookies in accordance with the Cookie section of this Policy and we use the information we collect on an anonymous basis to improve our website, our event ticket shop, our events and the services we provide, and for analytical and research purposes.
We also allow advertisers and advertising networks to collect information about your computer or mobile device, activities, and geographic location to enable them to display targeted ads to you and provide us with anonymous information about our users' behaviour. Again, this takes place through the use of cookies in accordance with the Cookie section of this Policy.
Marketing communications
If you opt in to receive marketing communications from us you consent to the processing of your data to send you such communications, which may include newsletters, blog posts, surveys and information about new events. We retain a record of your consent.
You can choose to no longer receive marketing communications by contacting us at [email protected] or clicking unsubscribe from a marketing email. If you do unsubscribe to marketing communications, it may take up to 5 business days for your new preferences to take effect. We shall therefore retain your personal data in our records for marketing purposes until you notify us that you no longer wish to receive marketing emails from us.
Lawful processing of your personal data
We will use your personal data in order to comply with our contractual obligation to supply to you the tickets/access to an event/course that you have booked, including to contact you with any information relating to the event/course, to deliver the event/course to you in accordance with any requests you make and that we agree to, and to deal with any questions, comments or complaints you have.
We may also use your personal data for our legitimate interests, including dealing with any customer services you require, enforcing the terms of any other agreement between us, for regulatory and legal purposes (for example anti-money laundering), for audit purposes and to contact you about changes to this Policy.
Who do we share your data with?
We may share your personal data with any service providers, sub-contractors and agents that we may appoint to perform functions on our behalf and in accordance with our instructions, including payment providers, event/course ticketing providers, email communication providers, IT service providers, accountants, auditors and lawyers.
Under certain circumstances we may have to disclose your personal data under applicable laws and/or regulations, including but not limited to, as part of anti-money laundering processes or protect a third party's rights, property, or safety.
We may also share your personal data in connection with, or during negotiations of, any merger, sale of assets, consolidation or restructuring, financing, or acquisition of all or a portion of our business by or into another company.
Where we hold and process your personal data
Some or all of your personal data may be stored or transferred outside of the European Union (the EU) for any reason, including for example, if our email server is located in a country outside the EU or if any of our service providers or their servers are based outside of the EU. We shall only transfer your personal data to organisations that have provided adequate safeguards in respect of your personal data.
Cookies
A cookie is a small text file containing a unique identification number that is transferred (through your browser) from a website to the hard drive of your computer. The cookie identifies your browser but will not let a website know any personal data about you, such as your name and/or address. These files are then used by websites to identify when users revisit that website.
Our website uses cookies so that we can recognise you when you return and personalise your settings and preferences. Most browsers are initially set up to accept cookies. You can change your browser settings either to notify you when you have received a cookie, or to refuse to accept cookies. Please note that our website may not operate efficiently if you refuse to accept cookies.
We also use Google Analytics to monitor how the event ticket shop is used. Google Analytics collects information anonymously and generates reports detailing information such as the number of visits to the event ticket shop, where visitors generally came from, how long they stayed on the event ticket shop, and which pages they visited. Google Analytics places several persistent cookies on your computer's hard drive. These do not collect any personal data. If you do not agree to this you can disable persistent cookies in your browser. This will prevent Google Analytics from logging your visits.
Security
We shall process your personal data in a manner that ensures appropriate security of the personal data, including protection against unauthorised or unlawful processing and against accidental loss, destruction or damage, using appropriate technical or organisational measures. All information you provide to us is stored on our secure servers. Any payment transactions are encrypted using SSL technology.
Where we have given, or you have chosen a password, you are responsible for keeping this password confidential.
However, you acknowledge that no system can be completely secure. Therefore, although we take these steps to secure your personal data, we do not promise that your personal data will always remain completely secure.
Your rights
You have the right to obtain from us a copy of the personal data that we hold for you, and to require us to correct errors in the personal data if it is inaccurate or incomplete. You also have the right at any time to request data portability or to require that we delete your personal data. To exercise these rights, or any other rights you may have under applicable laws, please contact us at [email protected]
Please note, we reserve the right to charge an administrative fee if your request is manifestly unfounded or excessive.
If you have any complaints in relation to this Policy or otherwise in relation to our processing of your personal data, you should contact the Maltese supervisory authority:  The Office of the Information and Data Protection Commissioner.
Our website may contain links to other sites of interest. Once you have used these links to leave our website, you should note that we do not have any control over that other site. Therefore, we cannot be responsible for the protection and privacy of any information which you provide whilst visiting such sites and such sites are not governed by this Policy. You should exercise caution and look at the privacy Policy applicable to the site in question.
Retention
If you register with us, we shall retain your personal data until you close your account.
If you receive marketing communications from us, we shall retain your personal data until you opt out of receiving such communications.
If you have otherwise booked a ticket/course with us or contacted us with a question or comment, we shall retain your personal data for 6 months following such contact to respond to any further queries you might have.
General
If any provision of this Policy is held by a court of competent jurisdiction to be invalid or unenforceable, then such provision shall be construed, as nearly as possible, to reflect the intentions of the parties and all other provisions shall remain in full force and effect.
This Policy shall be governed by and construed in accordance with the laws of Malta, and you agree to submit to the exclusive jurisdiction of the Maltese Courts.
We may change the terms of this Policy from time to time. You are responsible for regularly reviewing this Policy so that you are aware of any changes to it. If you continue to use our event ticket shop after the time we state the changes will take effect, you will have accepted the changes.
This privacy policy was last updated on 29 September 2018.
Cookie Audit
This website uses cookies. winecampus.net uses cookies to personalise content and ads, to provide social media features and to analyse web traffic. Information about your use of our site is likely to be shared with social media, advertising and analytics companies who may combine it with other information that you've provided to them or that they've collected from your use of their services.
Cookies are small text files that can be used by websites to make a user's experience more efficient.
The law states that we can store cookies on your device if they are strictly necessary for the operation of this site. For all other types of cookies we need your permission. Hence, we have asked you to consent to all cookies by clicking the 'accept' button in the popup that appeared as soon as you landed on this site. At any time you can reject your consent by clicking the 'reject' button. To access the popular again, just click the 'T&Cs' button at the bottom of the page.
This site uses different types of cookies. Some cookies are placed by third party services that appear on our pages.
Your consent applies to the following domains: winecampus.net
Here is a summary of the latest cookie audit. As you can see your privacy matters to us.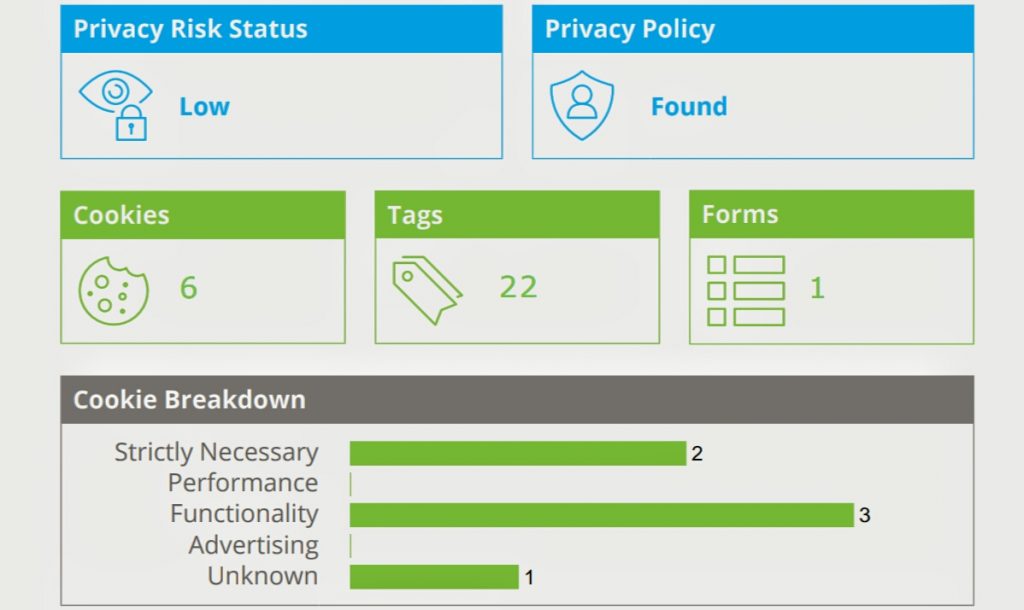 Limitation of Liability
BECAUSE OF THE POSSIBILITY OF HUMAN AND MECHANICAL ERROR AS WELL AS OTHER FACTORS, THE WEBSITE (INCLUDING ALL INFORMATION AND MATERIALS CONTAINED ON THE WEBSITE) IS PROVIDED "AS IS" AND "AS AVAILABLE". WE, OUR AFFILIATES, AND ANY THIRD PARTY DATA PROVIDERS:
ARE NOT PROVIDING ANY WARRANTIES AND REPRESENTATIONS REGARDING THE WEBSITE;
DISCLAIM ALL WARRANTIES AND REPRESENTATIONS OF ANY KIND WITH REGARD TO THE WEBSITE, INCLUDING ANY IMPLIED WARRANTIES OF MERCHANTABILITY, NON-INFRINGEMENT OF THIRD PARTY RIGHTS, FREEDOM FROM VIRUSES OR OTHER HARMFUL CODE, OR FITNESS FOR A PARTICULAR PURPOSE;
DO NOT WARRANT THE ACCURACY, ADEQUACY, OR COMPLETENESS OF THE INFORMATION AND MATERIALS CONTAINED ON THE WEBSITE AND EXPRESSLY DISCLAIMS LIABILITY FOR ERRORS OR OMISSIONS IN THE MATERIALS AND INFORMATION;
WILL NOT BE LIABLE FOR ANY DELAY, DIFFICULTY IN USE, COMPUTER VIRUSES, MALICIOUS CODE OR OTHER DEFECT IN THIS WEBSITE, ANY INCOMPATIBILITY BETWEEN THE WEBSITE AND THE USER'S FILES AND THE USER'S BROWSER OR OTHER SITE ACCESSING PROGRAM, OR ANY OTHER PROBLEMS EXPERIENCED BY THE USER DUE TO CAUSES BEYOND OUR CONTROL.
NO LICENSE TO THE USER IS IMPLIED IN THESE DISCLAIMERS. NOTHING HEREIN SHALL BE CONSTRUED AS LIMITING OR REDUCING OUR RESPONSIBILITIES AND OBLIGATIONS TO CLIENTS IN ACCORDANCE WITH APPLICABLE LAWS AND REGULATIONS.UNDER NO CIRCUMSTANCES WILL WE BE LIABLE FOR ANY LOST PROFITS, LOST OPPORTUNITY OR ANY INDIRECT, CONSEQUENTIAL, INCIDENTAL, SPECIAL, PUNITIVE, OR EXEMPLARY DAMAGES ARISING OUT OF ANY USE OF OR INABILITY TO USE THE WEBSITE OR ANY PORTION THEREOF, REGARDLESS OF WHETHER WE HAVE BEEN APPRISED OF THE LIKELIHOOD OF SUCH DAMAGES OCCURRING AND REGARDLESS OF THE FORM OF ACTION, WHETHER IN CONTRACT, WARRANTY, TORT (INCLUDING NEGLIGENCE), STRICT LIABILITY, OR OTHERWISE.