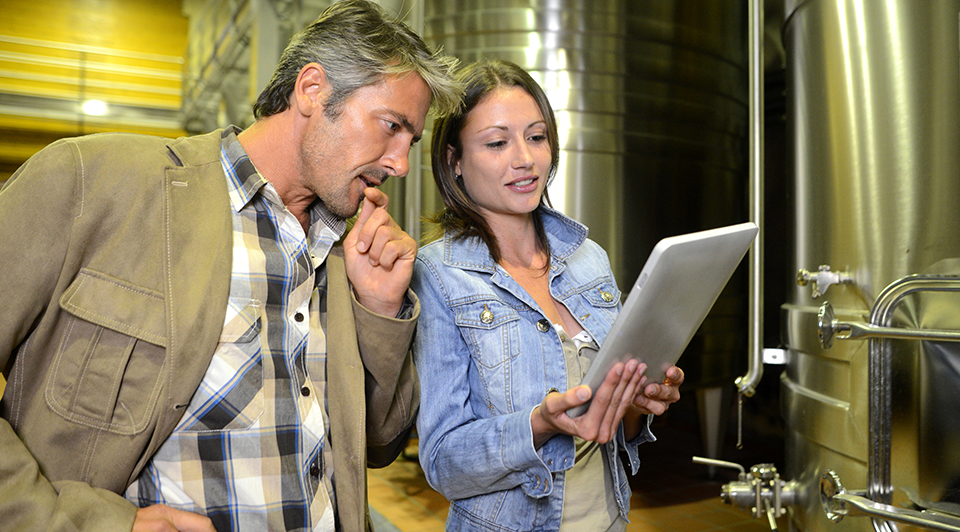 Winemaking  may not be rocket science, but the Hazard Analysis and Critical Control Point system, or HACCP, originally designed to protect  astronauts from food poisoning, has slowly become an important safety standard for the wine industry.
In the past, it could be said that attention to detail, cleanliness and experience were enough for most wineries to safeguard the quality of their wine.  But, although wine is considered relatively safe in terms of food safety, international markets are demanding more and more that potential food safety risks be managed.
The laws in the United Kingdom and the European Community, for example, place the onus of demonstrating due diligence on the part of the entity last to have sold the wine. Therefore, wineries that have HACCP plans are strongly favoured by companies in the hospitality and off-premises sectors wanting peace of mind when selling-on.
Giant wine concern E&J Gallo, for example, says that quality control and quality assurance are important parts of the company's commitment to quality in winemaking and that having an HACCP system in place gives them a competitive advantage.
HACCP is recognised as a worldwide standard for food safety and purity acknowledged by regulatory bodies, trade organisations and retail groups. While it may not be required by law, any winery looking to remain competitive in today's global economy should strongly consider establishing such a system.
And, there are other reasons besides increased competition for getting a HACCP plan set-up.
Today's issues confronting the wine industry regarding excess chemical or water usage, and integrity of materials, mean that wineries, big and small, need to be more aware of the products used at every stage of production, from the vineyard to the bottle.
One of the advantages of establishing a HACCP plan is that it is a way for the winemaker to control and integrate chemical, physical, microbiological and sensory analyses all along the winegrowing process.
In the cellar, there are many critical control points to tick off. Could oxygen have been introduced at a particular step? Was it measured, or should it be? How about S02 specifications in the juice and at bottling? What are the expected maximum and minimum concentrations? How tight are the allowable ranges? How accurate must your analysis procedure be?
A HACCP plan for the vineyard is also helpful in asking important questions. Has the person responsible for spraying been certified? Can you verify that only approved chemicals were used and applied correctly and at the proper time? Is grape quality compromised during transport? And, how about traceability from the winery back to the particular block in the vineyard? What are the vineyard operations that affect grape quality and are they recorded?
The point is that a HACCP system provides the written, documented structure which allows winemakers to prioritise the many decisions required to consistently produce sound wines. It makes producers ask the basic question: why am I using this particular processing method or step? In doing so, it makes the winery more efficient and quality conscious.
Whilst independent certification process of HACCP comes at a cost, wineries should realise that should something go wrong, they would face must bigger penalties without  having these guarantees.
Wineries should look at quality assurance and quality control plans as insurance policies that can help them run more smoothly and efficiently in the future. With more and more new wineries cropping up around the world, new winemakers would be wise to consider outlining proactive policies aimed at preventing problems in the vineyard, the winery and the bottle.
Wine Campus does not teach or consult about HACCP plans but partners with the World Food Safety Organisation. WFSO supports the EU, ISO and the corresponding accreditation schemes initiatives for the implementation of HACCP food safety management systems.