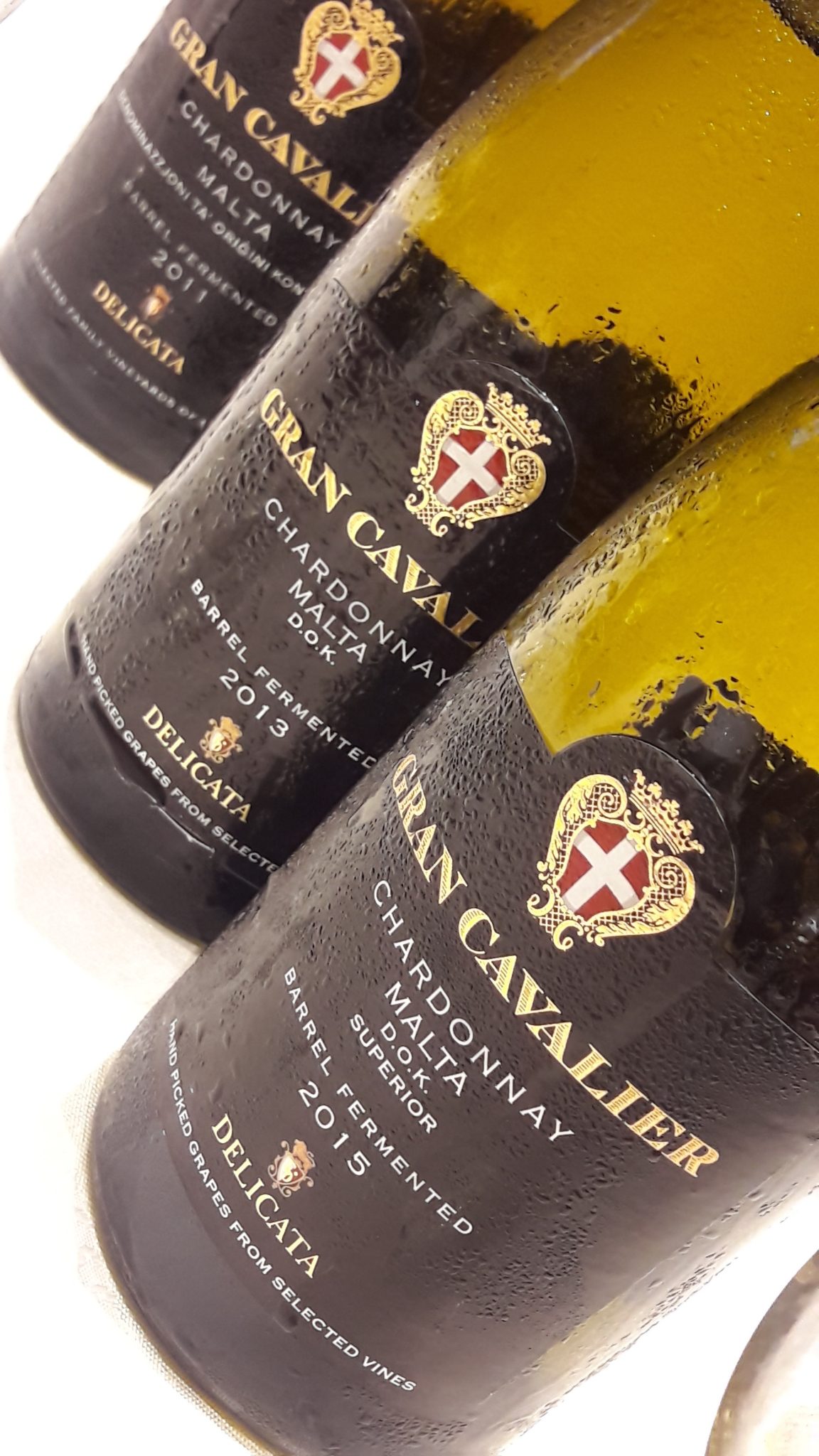 Chardonnay has received quite a bit of flak in recent years for not being the most exciting of white wine varieties. Truth be told, there are other thrilling grapes and wines around that are capable of tasting more pronounced, and which often have a more fascinating story to tell.
However, some of all this 'chard-bashing' of late is undeserved. To be sure, people never stopped drinking Chardonnay. Even in Malta, it's still far and away one of the most popular if not the most wanted varietal wine.
When crafted skilfully from grapes grown in ideal sites, Chardonnay, too, can yield delightful, fuller-flavoured wines that develop wonderfully complex characteristics in bottle, if only given the chance.
The only snag is that wine drinkers have become impatient; they've gone from extolling the virtues of aged wines to a fetish for young bottles they feel compelled to uncork without further ado. Actually ordering a mature Chardonnay with a vintage date of yesteryear printed on the label has become like asking for a vinyl LP of your favourite band – cute, but where have you been?
Unfortunately, this hurried use of the corkscrew isn't conducive to bringing out the best in good old Chardonnay. On the contrary, it often deprives it of the goodness the grape can deliver.
Whilst it's correct that, as a rule of thumb, most white wines meant for everyday drinking are best consumed early within 12 to 18 months or so from their release, there are quite a few regular white wines sold off shop shelves which will actually benefit from maturing a little longer in bottle.
Chardonnay is one of them. When newly released, well-made Chardonnay is likeable with a character that offends nobody. But how many wine novices are really aware of the intricate flavours even modestly priced bottles are capable of developing with time. And, uncorking more expensive fine Chardonnay which has been cellared properly for a few years to a decade or two, depending on its pedigree, can really be an extraordinary experience.
Today's exaggerated wine-puppy-luv of wine novices is unprecedented. A generation ago, though, white wine was still very much synonymous with Chardonnay and Chardonnay with fine white Burgundy, a type of wine you would buy to store away for years knowing that it would improve with bottle age.
I'm aware that even between true Chardonnay lovers there's much discord about the moment by when it's best to drink up. But my advice would be not to dismiss an aged bottle simply because everyone else got into the habit of uncorking only the most recent vintage.
For comparison's sake, I happily tasted and jotted down my tasting notes for two different vintages of the premium Malta-grown Chardonnay of Delicata's award-winning flagship range called Gran Cavalier so that you can judge which style you'd prefer yourself: lean and young or aged but complex?
The 2015 vintage is bright and inviting. A clean nose surges from the glass with a pleasant whiff of wet gravel and dewy hay. The wine is well balanced with integrated flavours of stonefruits and sweet wood. It's surely a fuller-flavoured style of wine with a smooth palate full of brioche mixed with precise citrusy flavours. The sappy finish is laced with tastes of apple, riper pear and toast with Meyer lemon jam.
Interesting enough, the older and pale golden-coloured 2013 vintage Gran Cavalier Chardonnay, with its bready nose, still has ample focus and clarity, too. But it has moved on from the arrow-sharp snap of the younger 2015 pour. With cellaring, its zing has spread out on the tongue with deliciousness of white chocolate and honey. It's rounded yet still offering palate-tingling verve. The mature wine evolves richly in the glass with greater dimension and intrigue than the livelier recent bottling which promises to develop just a nicely over the next couple of years.
It's difficult to take sides, I know, but do you really have to?
This article by Georges Meekers appeared first in the Times of Malta, 28 October 2016.