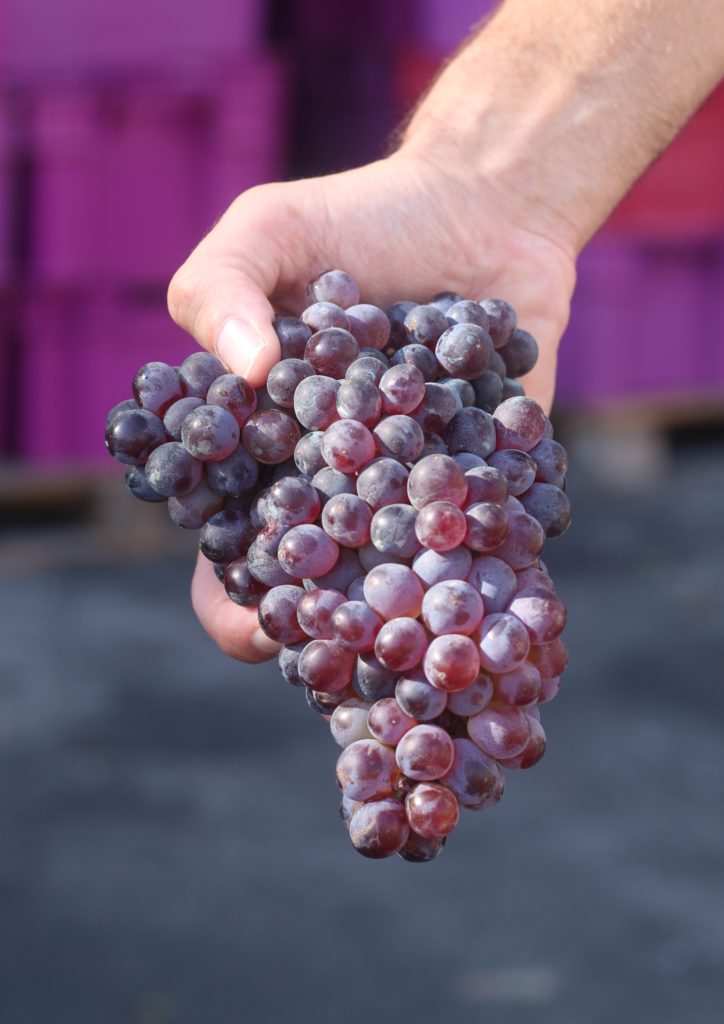 If I could, I would fly this grape on a flagstaff. Of course, it's impractical: Grenache is so juicy it would goo and glop away.
Lately, I've grown fond of this dark-skinned grape variety that comes in a vast variety of different wine styles and which has also found local favour. Grenache Noir is its full name, distinguishing the black grape from the pinkish-coloured Grenache Gris and the green-skinned Grenache Blanc varieties.
It's an interesting cultivar and a typical hot climate vine. This strong and rigid plant can be trained in the bush method or on wired trellises as is the case in Maltese vineyards. It does well in dry and windy climates, buds early, ripens very well and late.
Logically, Grenache (pronounced Gruh-NASH) grows as well in Malta as it does in the rest of the Mediterranean basin. Grenache, or Garnacha in Spain, is Spanish by heritage, but the Sardinians, who still call it Cannonau, would argue that the Spaniards nicked their indigenous grape during the island's four centuries of Spanish occupation.
Grenache is most commonly known for yielding France's popular reds from the Rhône Valley, where it's used on its own or together with other varieties for a simple Côtes-du-Rhône to a more complex Châteauneuf-du-Pape. It's the main component in the wines from Spain's Navarra and trendy inky reds from Priorat. A wide range of styles is also made in Down Under and hot USA states such as California.
Its high sugar levels are useful to turn Grenache into the traditional sweet wines called vins doux naturels of France's Roussillon region and a fair number of Australian fortified wines.
In my opinion, Maltese Grenache comes into a class of its own as a pink wine. The grape has everything going for it. The one word that encapsulates the Turkish Delight coloured rosés like Delicata's Medina Rosé, which in most vintage years is made as a mono-varietal Grenache Noir, is 'respect'.
It's always a very worthwhile experience to taste this pink Malta-grown Grenache side by side with Tavel, made on the right bank of the Rhône, other dry rosés from Lirac, located just up north, and a variety of other rosés from Provence further down south made from the same grape variety.
Such a bright flight is guaranteed to leave you in awe for the pristine aromatic nose of the delicate Malteser because it's extremely lively and shows off a lovely raspberry nose, dusted with scents of white pepper and wild thyme. Far from being a 'donut' example, it has excellent weight and anything but a hollow middle palate.
It's that sort of seriously structured dry rosé that makes you realise pink isn't only for summer sipping. You can still enjoy it this season, especially when paired with lentil soup with fennel and sweet tomatoes, poached salmon with sauce Maltaise, ginger and honey pork stir-fry, and roast beetroot and goat's cheese risotto with thyme dressing.
Grenache Noir isn't widely planted in Malta. In fact, less than an estimated 15 ha is available for winemaking. For the time being, Maltese Grenache is rarely seen on its own as a red wine; it usually disappears into blends.
A well-made local favourite of mine – that might very well grow on you, too – is Delicata's garnet-coloured, sappy, soft and light-bodied, unwooded Maltese version which is also available on the local market under the Medina label. It's a palate-pleasing assemblage of Grenache with the firmer Syrah and more astringent Carignan. The latter grape variety lends extra spice and kitchen-cupboard aromas to this wine as it cleverly replaces Mourvèdre which is traditionally used in heavier and much headier red GSM blends overseas.
This article by Georges Meekers appeared first in the Times of Malta, 11 November 2016.