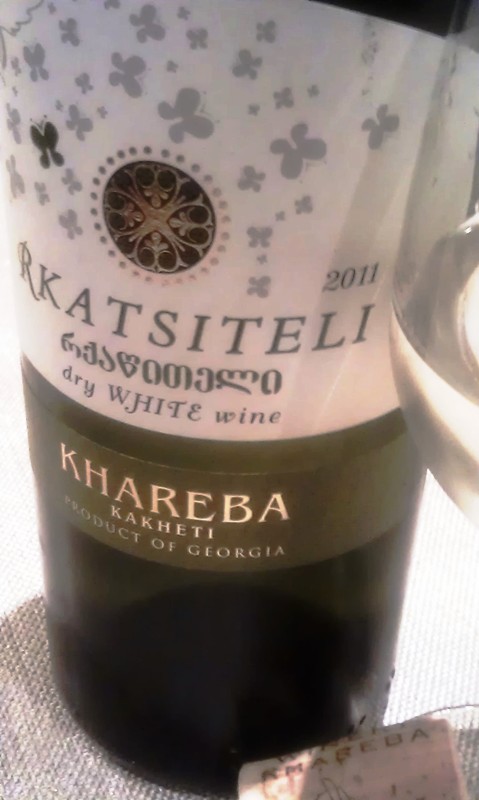 It was years ago, travelling off the beaten path in Moldava, a country where wine has been an inherent part of people's lives for thousands of years, when I got my first taste of Rkatsiteli.
I remember it as if it was yesterday but not because the dry white ferment was exceptionally good. In fact, it wasn't and the experience would have been immemorable had it not been for that epically outrageous moment when Nelly Sonic, the owner of the Lion Gri winery, boasted that she had hired not a flying but a 'singing' winemaker instead to make her batch of this ancient vinifera as flowery as her chanting would have it.
Not only Moldova but many other states have appropriated the grape and lay claim to being the birthplace of Rkatsiteli which is more likely to have originated in Georgia where this white vinifera is still mostly planted. There are, though, also still sizable plantings in Russia, Bulgaria, Romania, Macedonia, Azerbaijan and Ukraine.
Like in other Eastern European countries, thanks to the many millennia of winemaking in Georgian history, the traditions of her viticulture are entwined and inseparable with the country's national identity. Undoubtedly, not only flamboyant Nelly but Georgia, too, has treasured her vines, language and songs.
And so it was with national pride that a house guest gave me a taste of 'his' Rkatsiteli coming from Kakheti in the east. Besides this vast area, there are, of course, Kartli, Imereti, Racha-Lechkhumi and Kvemo Svaneti, and Abkhazia as well-known wine-producing regions.
It's good to hear sacred chants are reverberating once again in Georgia but I doubt whether that is in praise of Rkatsiteli's overseas fame. It seems that despite my guest's well-intentioned and appreciated gift and the country's recent effort on finding new export markets to compensate for cut-off imports to Russia, Georgia hasn't been very successful at spreading Rkatsiteli wine.
Women in colourful head scarves kiss icons and sing harmonically striking polyphonic chants which have evolved from Palestinian and Byzantine traditions sung from early on in Georgian. It's a familiar scene, haunting three-voice chants reverberate in ancient churches. Nationalist pride and the increasing strength of the Georgian Orthodox Church are intertwined with a revival of its ancient polyphonic sacred music.
Like their music, Rkatsiteli also was once repressed during the Soviet regime when president Mikhail Gorbachev ordered the uprooting of millions of vines. Meanwhile the variety has made some comeback and bottlings these days have little in common with oxidised Rkatsiteli traditionally fermented in buried clay amphorae.
But here's the truth of the matter. Rkatsiteli is a mouthful of consonants reserved for the adventurous leaving another 500 unique Georgian varieties for me to try. The country's music works well in unison, with the absence of harmony or any other type of accompaniment. Not the wine.

Tasting Note (2.4.2013 G.M.)
Rkatsiteli, 2011, 13% Vol.
variety: Rkatsiteli
style: dry, white wine

region: Kakheti,  Georgia
producer: Khareba
Georges' Score: C

Like Frascati, which too can often lack discernible characteristics, this wine is not overly exciting – although there are winemakers who are devoting care and attention to the grape with more success. On the palate it's light and rather softer than expected, with clean mineral-laced citric fruit that flows into a clean nondescript finish. This bottle has little in common with oxidized Rkatsiteli traditionally fermented in buried clay amphorae. Yet, it enchants me not.