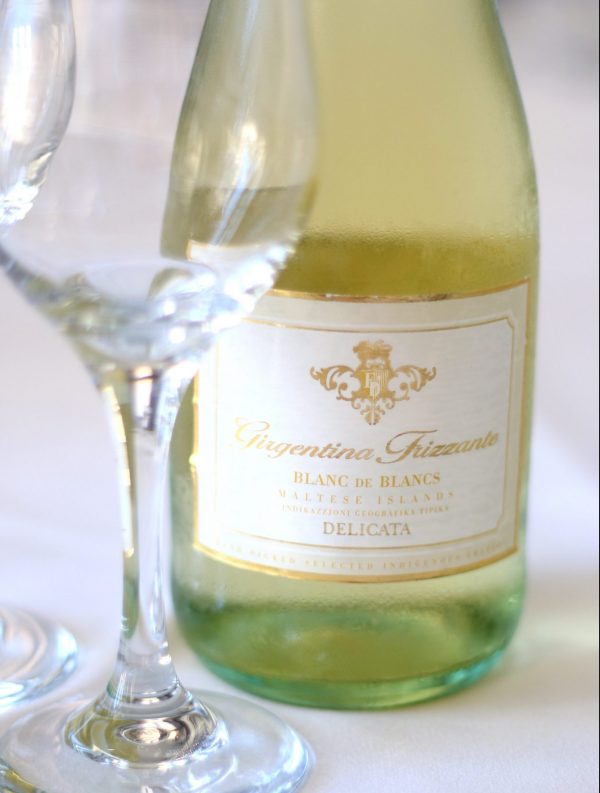 Ġbejna, the cheeselet of the Maltese Islands, traditionally made from sheep or goat milk, salt and rennet, is staple diet in Malta and Gozo. However, because of its special personality, it's often left unpaired with a nice glass of wine.
But if the great Italian and French cheeses go so well with their native wines, so should Malta's delicious cheese reel.
First of all, by means of general cheese and wine matching advice, don't assume – as many people do – that cheese and red wine are always made for each other. A balanced white with good acidity is often a more versatile partner, especially with creamy cheeses. Wines with some sweetness tend to work better with salty cheeses, but will clash with young ones and cheeses with a high fat content. A very alcoholic wine will heighten the effect as does the slightest whiff of oak-ageing, good or bad.
Which wine in particular makes for a heavenly match with Ġbejna depends on the type of cheeselet you're serving.
Admittedly, the fresh and tangy 'goaty' taste of ġbejniet friski makes it a bit difficult to match it with wine. This fresh, moist type, which is kept in the cheese's own whey in a similar manner to mozzarella, has a wine-unfriendly milky flavour. Almost as much of a problem is the texture of the cheese. Like other young goat's cheeses, it's got a soft, curdy feel that tends to coat the mouth, jarring badly with just about all but the purest and tartest of wines.
A Maltese Girgentina-based wine such as Medina Girgentina Chardonnay by Delicata works very well. The semi-sparkling single varietal Girgentina Frizzante with its perlage of bubbles is particularly complementary.
Older and salt-cured maħsula reels with a drier, crumblier texture don't really present this problem. However, on the down side, the flavour of aged goat's cheeses is stronger and thus trickier to pair.
The received wisdom that wines made from the Sauvignon grape variety are a perfect partner is spot-on. Coming to think of it: the classic French pairing for the country's famous Crottin de Chavignol cheese is a flinty Sancerre from the neighbouring appellation.
The clean, green and grassy flavours combined with the tartness of the Sauvignon Blanc grape variety neatly mirror those of goat's cheese. The grape variety has strayed from its home in the Loire to other winemaking regions and it has been tried and tested in Maltese vineyards with success. So, when in Malta, I favour local combinations with the cheese just slathered on a cracker as a snack. Delicata's award-winning flagship and 'best in class' Gran Cavalier Sauvignon Blanc as well as the winery's Medina example are reliable and tasty companions. They're slightly less racy than the Loire's extremely sharp whites but likewise more restrained expressions and therefore better suitable matches than explosive fruit bombs from New World countries on the other, fuller-flavoured end of the spectrum, and which easily overpower.
The sundried Ġbejna variety has a nutty, musky taste but it's the tal-bżar type covered with crushed pepper that's been pickled in vinegar which causes real trouble. When possible, shy away and substitute it with wheels of cheese preserved in oil instead.
Using the cheese in cooked dishes overcomes most of the challenges the temperamental flavour of goat's cheese on its own would throw at wine leaving you with more choices. You might prefer an unwooded Chardonnay or any blend of profilic white grape varieties having good, firm acidity. If you really want a wine other than a white, try very dry pinks like Victoria Heights Shiraz rosé from Gozo, or locally-grown fruity reds made from less tannic varieties such as Grenache, Ġellewża or firmer but still light-bodied Cabernet Francs.
Wines to avoid with goat's cheese are too numerous to mention. Steer clear of anything with much residual sugar or sweetness (striking off many pink wines), puckering tannins (which rules out the majority of reds) and high alcohol (eliminating many wines from warm climate winemaking regions, and fortified ones). Youthful, clean fresh whites, still or sparkling, are simply your best bet.
This article by Georges Meekers appeared first in the Times of Malta, 14 October 2016.